"When Julian Maloney shampooed Thea Muldoon's hair in Remuera as a teenager he never expected being a barber would become the "blossoming, recognised, respected" career path people talked about today.
But after 30 years in the hair industry, the owner of Auckland's popular Maloney's Barber Shop has seen barbering's popularity ramp up like never before."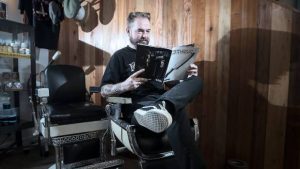 Stuff.co.nz visited Maloney's to chat about the booming barbering industry.
Check out the full story and video here.
Cheers Stuff!
Photo credit: Chris McKeen